Dr. Melissa Clutter presents on her PhD thesis hydrology topic: "Simple and robust measurement networks: Where should I install sensors in the field?"
December 12, 2019 @ 5:00 pm

-

8:00 pm

Free – $20.00
Dr. Melissa Clutter presents "Simple and robust measurement networks: Where should I install sensors in the field?" PLUS Fort Lewis College senior geology majors poster session.
5:00 – 6:00 pm: Student Posters up in 1st floor hallway of SFH
5:30-6:00: Happy Hour at the Wall of Time
6:00: Dinner served in SFH
7-8 pm: Talk
8 pm: raffle!
Abstract:
There is an archetypal problem of scientists creating information that is not needed by society and decision-makers not getting the scientific information they need to make the most informed decisions. The nature of my hydrologic research is based on principles of connecting science and decision-making and closing the "gap" in knowledge-based action system. My research focuses on optimizing measurement networks prior to sensor installation using statistical modeling approaches. My projects are intended to aid in decision-making within the local and regional community. By localizing my projects, I hope to create more community-based relevance for my scientific findings. What's your network design question?
Bio:
Melissa Clutter is an assistant professor in the Geosciences Department at Fort Lewis College. Born and raised in Tulsa, Oklahoma as part of Cherokee Nation, she traveled West in 2007 to attend Fort Lewis College. What she didn't know was that she would soon fall in love with Durango and the Four Corners region. She is a proud alumna of the FLC Geosciences Department. After college, she worked at Chesapeake Energy Corporation in Oklahoma City for three years as an Engineering Technician. Determined to change career paths and seek higher education, she went to the University of Arizona for graduate school as a National Science Foundation and Alfred P. Sloan Foundation fellow. Graduate school helped her pursue her dreams of not only earning a doctorate (and doing awesome field research in Japan), but also by helping her land a job back at Fort Lewis College. She is thrilled to be here!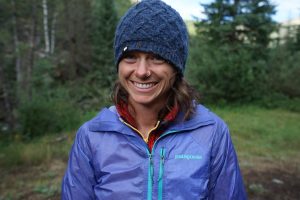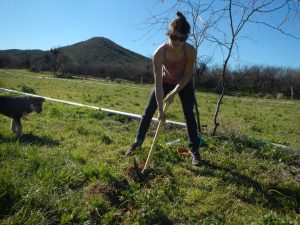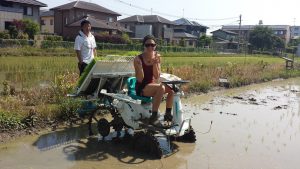 Tickets are not available as this event has passed.